Uptown Sound Team Members
Aaron Kannowski, Owner & DJ/MC
When I tell people I have been in business for over 20 years, most look at me in disbelief. I have been a wedding DJ since I was a freshman in high school, and it is still as enjoyable and exciting today as it was when I first started. Here's how it all began.
Early Years
I became interested in music as a toddler, constantly trying to push all the buttons on my parents' stereo system. I was the kid who cared less about toy trucks; I just wanted the new Michael Jackson and Prince records. When I was old enough to know what it meant to be a disc jockey, I would practice in my bedroom and look for opportunities to entertain the neighbors. Some of the first events I deejayed were neighborhood block parties and friends' birthday parties using a couple of boombox cassette players. By the time I was in 7th grade, I became the official DJ for my middle school, along side my science teacher who did all of the announcing. My school had all of the sound equipment, and for lighting they had a disco ball permanently hung in the middle of the cafeteria.
Professional DJ & Radio Career Begins
My first paid job was in the fall of 1994, as a freshman in high school...
(READ MORE)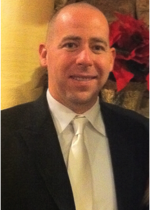 I have a passion for music and for helping to make sure the bride & groom's day is as special as can be and one to remember. I was a DJ for more than 8 years in the San Francisco Bay Area, and I have been deejaying in Dallas/Fort Worth with Uptown Sound for more than two years. I originally relocated to TX from CA for a corporate America profession, and while living here, I decided I would like to get back into deejayng weddings and met Aaron Kannowski. He brought me on board as a DJ with Uptown Sound, and I have loved every minute of this journey.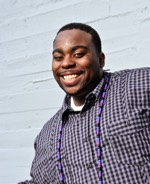 Deitrich Armstrong, Lead DJ/MC
I started as a College DJ in 2008 for Clubs and Private Parties in Louisiana. I moved to Austin in 2012 and continued my DJ career as a full time club DJ and a Part time wedding DJ. In 2015, I decided to focus more on the wedding industry because I saw the growth of the industry and just loved to see people smile when I play their favorite song.
I have easily done over 700 gigs as a DJ in my career and played in a handful of different cities like Dallas, Austin, San Antonio, New Orleans, Shreveport, Atlanta, and even Las Vegas. After reaching out to Aaron to see if he needed help, he hired me to be a part of the Uptown Sound team in 2015.
My many years of being a club and private event DJ have given me the ability to be a great, qualified DJ at Uptown Sound!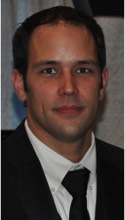 I started as a DJ in Massachusetts in 1994, and I relocated to DFW with my family in late 2013. I have entertained at a wide variety of events and venues and have a wealth of experience on how to make your day unique and memorable. As an established disc jockey, entertainer, and master of ceremonies, I would love the opportunity to work with you to make your wedding or event special.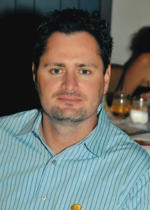 I started as a radio DJ in 2000 for Power 95.3 in Orlando, FL where I was part of the night show and handled several live events. Needing a change of scenery, I moved to Houston in 2002 and continued my radio career with Clear Channel and also did TV production for Fox Sports. In 2005, I decided to leave radio and work in sports marketing and entertainment management for the Houston Texans and the USBC. I got married in 2010 and hired Uptown Sound to DJ the wedding. Shortly after, Aaron invited me to join the company as an associate DJ. My many years of radio and DJ experience, as well as my years spent managing client relationships have given me the ability to do my job as a DJ/MC well.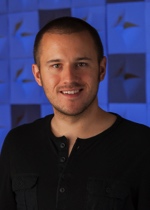 Trey Thompson, Lead Videographer
I have worked in all aspects of media production, short & feature length films, television and commercial production in addition to corporate video. Most of my experience has been in Christian media; initially as an editor at The Potter's House, then as a video producer at Fellowship Church. I currently serve as the Video and Web Director at The Church on Rush Creek in Arlington, Texas. With more than 11 years of experience in media production and having the honor of capturing over 50 weddings, my diverse skill-set is put to use in the challenging, yet rewarding area of wedding films.